*Hi, Jenny Brown has moved to hijennybrown.com.  Please come on over to read this post and see our new content!*
Some of you may already know that my interest in pattern design started way back in the day (let's not say how many years, OK?) when my mom taught me to crochet.  Soon after, I started making berets for my best friend's entire My Little Pony collection.  Unfortunately, there are no photos of these crochet-covered ponies, just the memory of making berets because I "invented" crocheting in a circle.  Some circles were better than others, but I remember that for each new one, I tried to match the good points of the previous attempt, then improve on it just a bit.  I didn't realize it then, but this was my first foray in pattern  testing.
That scene is not too different from the past few months, where I've been crocheting the same things over, and over, and over again.  Getting a few rows in, tearing it out, scrawling notes in pink pen throughout my notebook, picking up my favorite hook, and doing it all again. 
For me, getting through the testing phase is definitely the most difficult part of creating downloadable patterns – but nothing makes me happier (seriously) than knowing everyone crocheting that pattern is getting perfect directions that will help them make exactly what they had in mind.  Pattern testing can be a slog, but that moment when you crochet the last sample and realize everything is exactly how you imagined and your stitch count is just right…ah, that's heaven.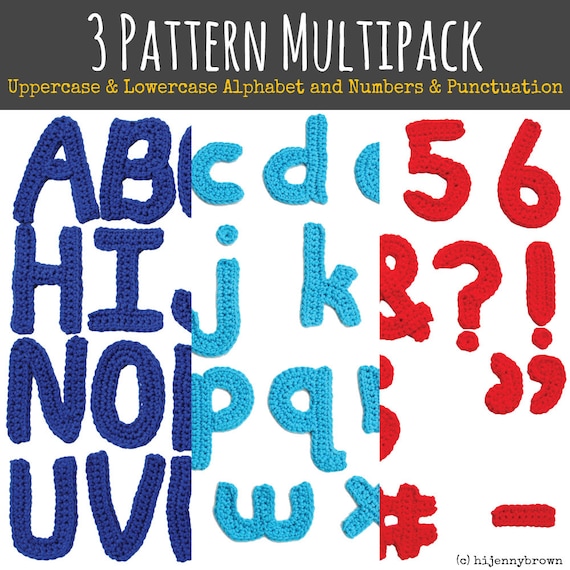 For my alphabet and number patterns, I did all this checking and rechecking myself.  With my newest pattern, which will be released soon (yeah!), I wanted to get a fresh perspective on the directions to ensure they were as good as they could be.  My first choice was Casey of Plus 3 Crochet and It's Crochet, and I'm overjoyed she agreed to test the new pattern set!  If you already know her work, you know exactly why I asked her (and if you aren't familiar, please do some clicky clicking and check her out.). Craft Husband also lent a hand and did a lot of the measuring and yarn estimates.
Phew – it is so nice to have such great help, and we are so close to releasing this pattern.  If, like me, you can't wait for this new pattern set, please join the mailing list so I can tell you before anyone else (with a discount code, of course)! Casey's already given me a little feedback, and she used my favorite word: "perfect."  Ah, that's heaven.
– – – – – – – – – –
This post was inspired by the amazing April Bowles-Olin of Blacksburg Belle, who will be teaching a class about creating digital products on Creative Live November 10-11. You better believe I'll be watching and hopefully learning some new ways to streamline the digital release process! Are you ready to make your creative work more lucrative, stable, and sustainable in the long-term? Join April Bowles-Olin for an introduction to digital products and how they can enhance your creative business. This course will show you how to produce and position viable products for generating multiple revenue streams and passive income. RSVP right here to watch it live and get access to the workbook for FREE. This post is part of the Create Digital Products blog tour.
Bye,
Jenny Brown